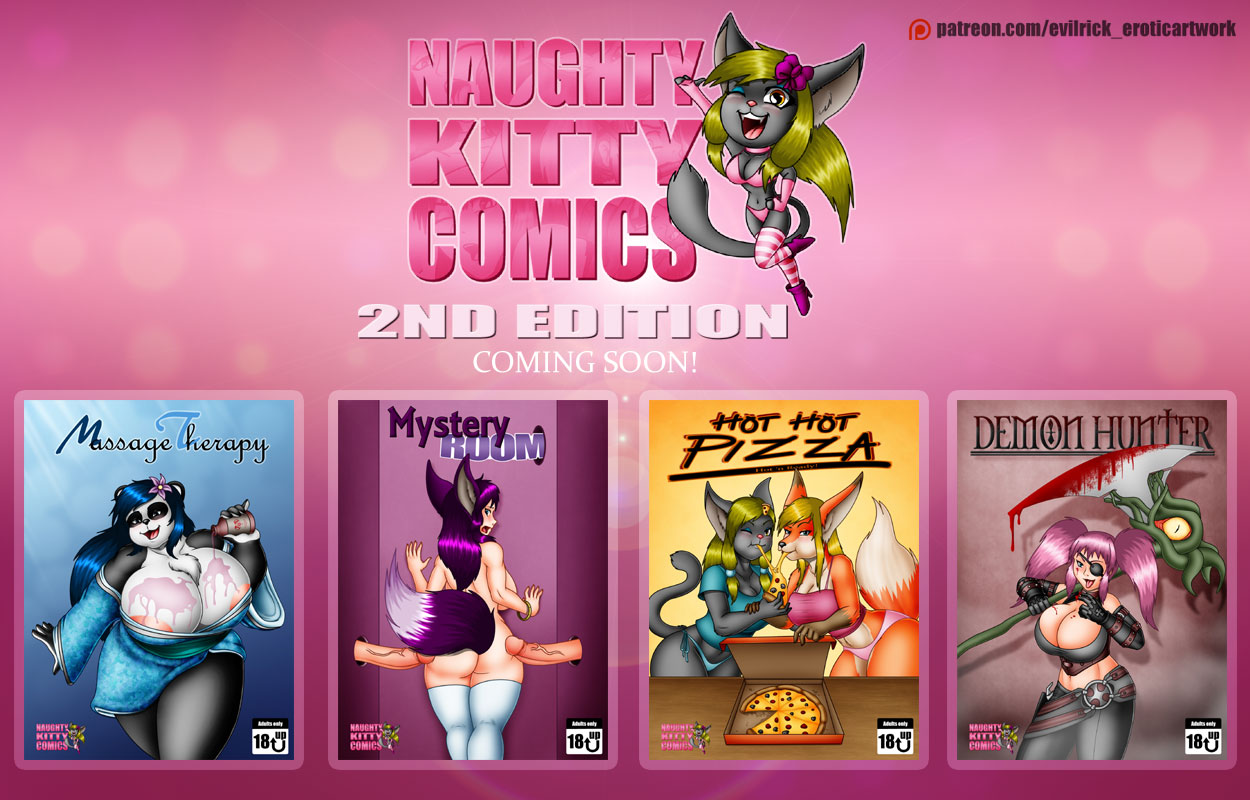 BIG ANOUNCMENT!

Naughty Kitty Comics is ready to start it's 2nd edition of horny & perverted comics with 4 new projects, all as diverse as the 1st edition.

These 4 ne wprojects come in all shapes. expect threesomes, glory holes,furries, bbw, hardcore anal, rape & violent gangbang & hot ladies covered from head to toe in sticky baby-maker.

All of these projects are full color, 100% uncensored comics, the comics are going to be entirely free to read in a schelude release of 1 new page every monday, Patreons who decide to support the prooduction of these comics with just $2.00 per week will be granted a 1 week early acces to the pages as well as a couple of exclusive bonuses related to the comics, an exculsive variation cover artwork and an exclusive bonus comic page for each comic as well as the right to decide wich comic gets to be made first right after Don't Forget your Tip is completed. (important to mention; all 4 comics are going to be made eventually, Patrons get to choose which one gets made first)

Votes to decide wich comic gets to be made first have already started and will end on June 27th, remember, only Patreons get to vote, but everyone will be able to read the comics.
Information and clean artwork for the 4 regular comic covers will be uploaded tomorrow. ;) 

If you'd like to support Naughty Kitty comics with just a donation of $2.00 a week, please go here